Other cleaning and repair services
So much more than window cleaning: Modern also offers the safest, most effective repair and greenest cleaning service for window screens, skylight cleaning, solar panel cleaning, window stain removal and scratched glass repair, gutter cleaning, mirror cleaning, chandeliers, ceiling fans and other hard-to-reach lights and fixtures.
Get a FREE Estimate
Gutter cleaning services & gutter covers
Modern's gutter cleaning services include hand-washing the insides of your eaves and troughs and cleaning their exteriors for a like-new appearance.  Modern now offers gutter cover installation to keep your gutters debris free! Learn more about gutter cleaning services in our Gutter Cleaning FAQ.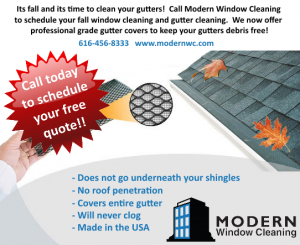 Skylight and solar panel cleaning
Dirty skylights make rooms gloomy. Dirty solar panels don't produce power efficiently. Dust, leaves, bird droppings and airborne pollutants can keep the sun from getting where you want it to go. Modern can clean even the largest, hard-to-reach solar panels, using green cleaning products and equipment that will protect your investment. Experts say you gain up to 25% more efficiency with regular solar panel cleaning.
Window screen cleaning
We'll remove your screens and clean them with a low-pressure machine that won't cause sagging or frame damage (like regular screen cleaning can).
Window stain removal and scratched glass repair service
Save the cost of replacing panes and windows with Modern's stain removal and scratched glass repair service. We can make scratches and stains disappear – making your windows look like new. You can read more about our scratched glass repair and window restoration services in our FAQ.
Mirror cleaning service
We clean indoor mirrors and other indoor glass, too, so your whole home shines brightly.
Hard-to-reach places
Dust and dirt can collect in the most inconvenient places, such as ceiling fans, chandeliers, skylights and other indoor and outdoor fixtures. Modern's crew can safely clean every nook and cranny, removing allergy-causing dust and leaving your home clean and fresh, top to bottom.
We do pre-sale and post-construction clean-ups, too. Whatever services you need, your fully insured Modern crew will provide them expertly and efficiently, taking care not to damage your decor or landscaping. You'll know them from their photos, which we'll send you before they arrive.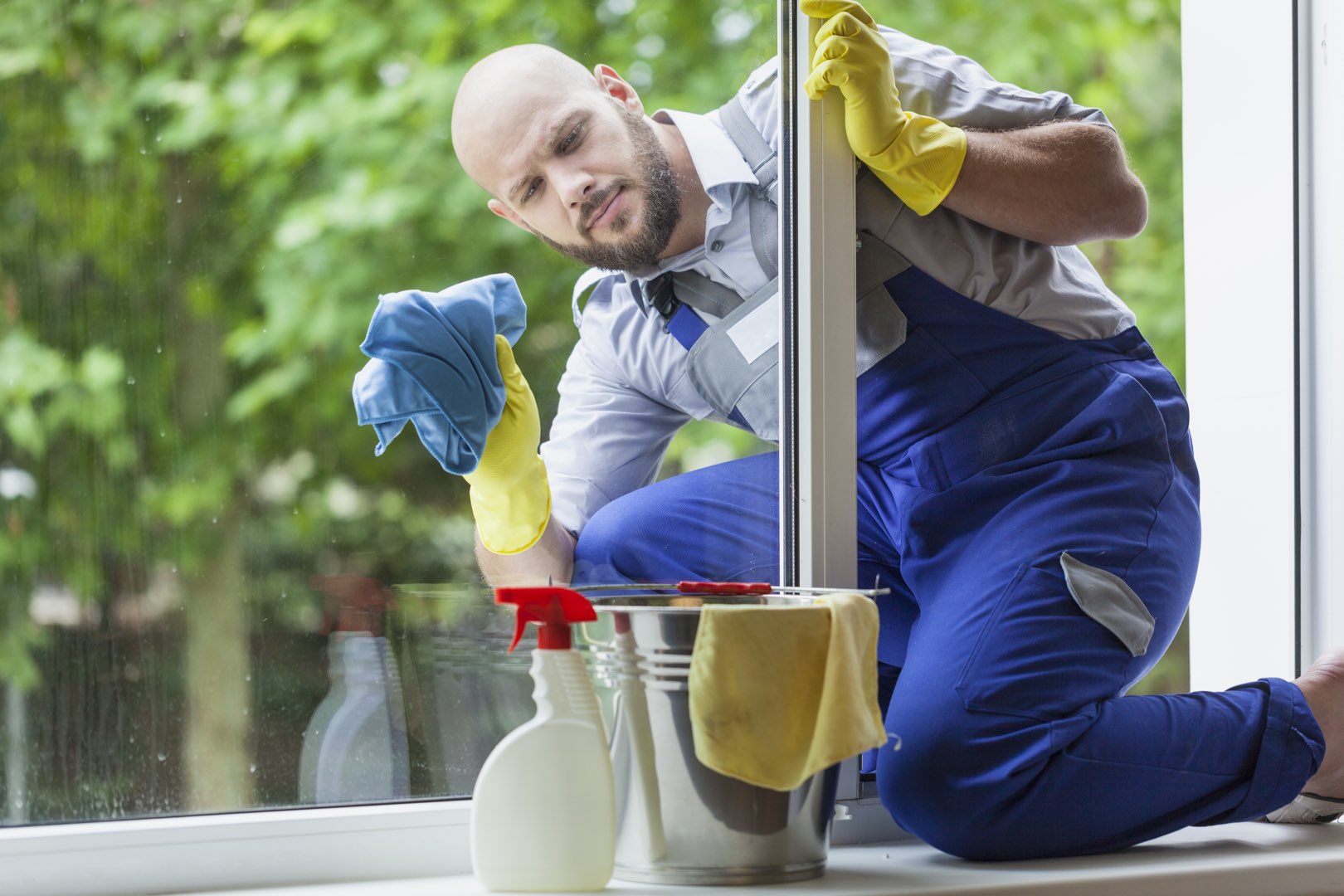 Coupon Codes!
First-time residential customers:
Mention coupon code THANKYOU when booking window cleaning and you'll save 10% off any other residential service for your home.
All residential customers:
Mention coupon code REFER-A-FRIEND when your referral becomes a new customer and save 10% off any residential service for your home.
We accept Visa and MasterCard
credit and debit cards!